Greetings
We aim for harmony between people and work.
Since our establishment in 1976, we have been an industrial machinery manufacturer with a corporate philosophy of "aiming for harmony between people and work."
Our main products are manufacturing machines for food manufacturers. We have built up a track record as a manufacturer of custom-made labor-saving machines that shape users' needs.
We will continue to provide inspiring machines that will respond to the productivity improvement, information innovation and environmental problem solutions.
All of us at Daishin are united in our passions and give the highest priority to social contributions.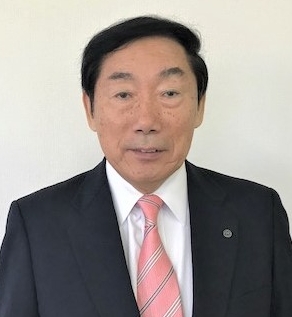 Autumn, 2021 Tadashi Yoshimura, President
Technology Introduction
Our Strengths
Since our establishment, we have been proposing the production machinery industry as a custom-made machinery manufacturer.
Our strength lies in our technology and responsiveness, which has enabled us to manufacture products with all the different specifications required by our customers.
We are confident that our technology can help change the future of our customers.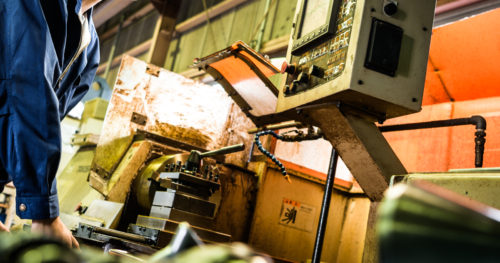 We have an integrated system from sales to development and production to meet the needs of our customers.
We are confident in our ability to handle maintenance.
ISO 9001: 14001
As an environment-friendly company, we have acquired ISO 14001 certification and provide high-quality environment-friendly products that exceed customer expectations.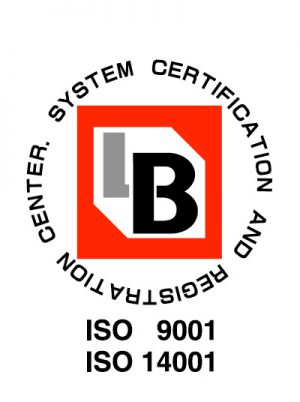 We conduct research and analysis and apply it to our business. (Global environment, market changes, and customer needs and expectations)
We develop human resources and improve customer satisfaction.
We contribute to the global environment.
We study the technology, boldly accept the challenge and improve the knowledge of the organization.
We make the environmental business a growth strategy.
We make company-wide efforts to comply with applicable requirements, laws, regulations, and agreed items.
We continuously improve the effectiveness of our integrated management system to strengthen our corporate structure.
Work Flow
Step-1.Inquiries
We will respond to all your needs for improving productivity and saving labor in your factory. Please contact us.
Step-2.Hearing
Our sales engineer will visit the customer and ask about the desired applications, functions, budget, and delivery date. We may also ask you about the contents of the consultation in our web conference room.
Please connect to the room on our website.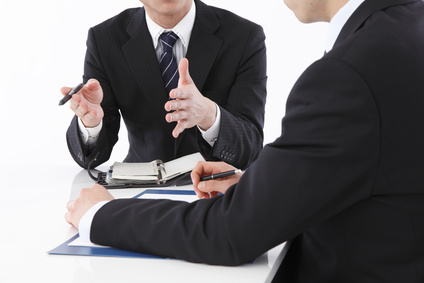 Step-3.Estimation
We will propose an estimation based on the hearing.
Each department will work together to examine and improve the product and determine the specifications. The estimation is free of charge.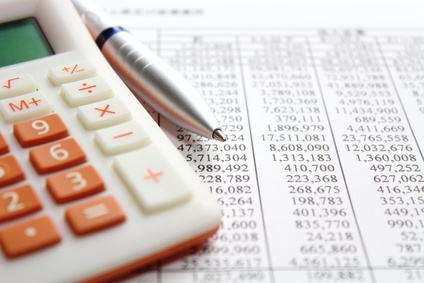 Step-4.Receive the order form from the customer.
Step-5.Manufacturing and delivery
After all of the above processes are completed, the order is ready for production.
We also take full responsibility for follow-up services after delivery.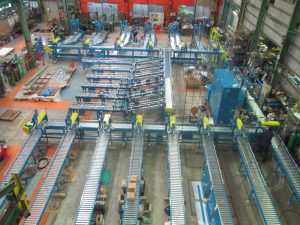 If you have any questions about production machinery, please feel free to contact us for consultation and quotation.
Company Information
company name

Daishin Co., Ltd.
location
2635 Oaza Isagai, Higashiyoka- cho, Saga City, Saga Prefecture 840-2223
TEL
0952-45-5131 (Representative)
FAX
0952-45-5132
number of employees
74
board member
President : Tadashi Yoshimura
Vice President : Takashi Yoshimura
Managing Director : Yasuhiro Senju
Managing Director : Taira Yoshimura
Capital
30 million yen
Authentication / registration
ISO9001: 140001
Construction industry registration July 20, 1981
Business items
(1) Logistics system / industrial system, design and construction
(2) Various industrial machine automation / labor saving lines, design and manufacture
(3) General industrial machine design and construction work
(4) Sales and construction work of various pumps
(5) Steel structure Production and installation work
Contact Form
* : Mandatory